This was a simple project, but much needed. We seem to have amassed a large collection of plastic grocery bags in the pantry. I do already have some of the fabric hanger thingys (technical term) that you shove them in the top and pull out the bottom, but those were not enough!
Lightbulb went off and wouldn't you know we finished the large can of coffee that day. I used a LARGE coffee can...
I was prepared to spray paint it, but once I removed the label it looked lovely all in its shiny silver self. Using the Silhouette Cameo I printed up some vinyl letters to match the previously done
project #1
.
I did spray paint the lid black. And SHOVED in the bags and poof! A new bag holder to add to my collection.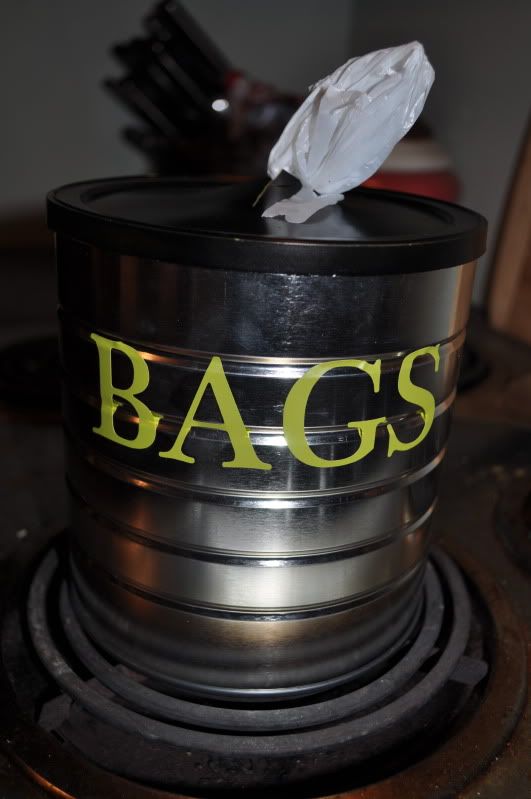 One more small step towards the Pantry/Mudroom redo.
I also need to mention
Pinterest
because this is where a lot of the inspiration and ideas are coming from. Just don't tell fabulous husband, or he may ban me from the site.